Our Team
We're Sierra Sales. It's a pleasure to meet you.
Since our beginnings in 1996, Sierra Sales has built an enthusiastic team of dedicated sales people. Not only are we committed to solving problems, we are passionate about forming long-term relationships with our customers and manufacturers.
Sales Engineers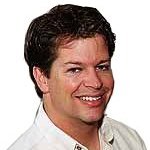 Jim Bolek
Sales Engineer: Utah, Idaho, Montana & Wyoming
Jim has over 35 years' experience in technical sales and marketing. He covers Utah, Idaho, Montana and Wyoming.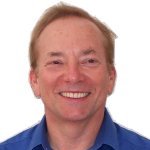 Ralph Palmer
Sales Engineer: New Mexico
Ralph joined Sierra Sales in 2006. He has over 30 years' experience in selling rugged computing and packaging products. His sales territory includes New Mexico, southern Colorado and El Paso County, Texas.
Prior to Sierra Sales, Ralph held direct sales, vice president of sales, and business development positions with KMS Advanced Products, Codar Technologies, DCI, AP Labs, Aitech Defense Systems and SBS Technologies.
After obtaining a Business Administration and Economics bachelors degree from Chapman University, he attended Tulane University in New Orleans for post graduate studies in computer science.
Ralph is an avid golfer and outdoorsman.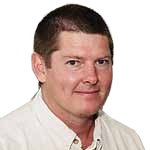 Bob Rozell
Sales Engineer: Arizona
Bob coordinates sales, marketing and business development for Arizona. He is a sales and technical resource for his customers. And, he's a sales and customer interface for our manufacturers. Bob knows there are many ways to solve complex problems. Understanding the requirements and finding the right combination of performance, size, weight and power consumption is what Bob does best.
Bob joined Sierra Sales in 1996. Previously, Bob sold test and measurement solutions. He was also a lab technician for General Semiconductor.
Bob is a second generation Arizona State University (ASU) graduate (his son is third generation). He holds a Business Administration degree with minor in marketing from ASU and an Associate of Science of Electronics degree from DeVry University.
For hobbies, Bob enjoys remodeling his house and building something. Projects large enough to fill multiple weekends are preferred. When Bob isn't selling or building, you'll find him in front of a good movie or high school play, curling and listening to 70's jams.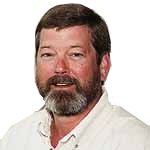 Lee Davis
President
Lee is a co-founder of Sierra Sales. Lee's 30-year background includes engineering and sales management in the instrumentation and computer fields. After earning his Electrical Engineering degree from the University of Arizona, he held positions as electronic engineer, manufacturing manager, test engineering manager, regional sales manager, national sales manager and director of sales and marketing. Lee is a founder of LA Sales, a successful manufacturers' representative company located Southern California.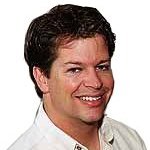 Jim Bolek
Vice President
Sales Engineer: Colorado
Jim is a co-founder of Sierra Sales. Jim began his electronic career as a technical marketing engineer then advanced to sales application engineer. He spent the last thirty years in direct sales as a territory salesperson and regional manager. Jim is also a founder of LA Sales. Previously, Jim served as District Sales Manager at Burr-Brown where he was responsible for manufacturer's rep organizations throughout the US and Canada.
Ayda Megerdichian
Sales Administrator
(760) 598-2870
Andrea Ormes
Accounting
(661) 702-9227